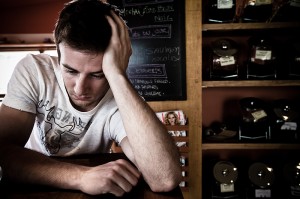 If you're honest with yourself and you're a dude, you've surfed porn at some point in your life. I know I have.
Maybe it was a phase, maybe you're still doing it. Do you pay for sites? Just browse the free ones and leave, deleting your cookies and any trace of your porn tracks so no one knows your little secret?
If you ever meet a man who denies surfing porn, I'd call BS on him right then and there. I've never met a man who hasn't surfed porn at least once. What's the problem with a guy who wants to surf a little porn now and again anyway? Initially, nothing.
In my opinion, nothing is fundamentally wrong with masturbation and your own sexuality, despite what strict religious organizations may tell you. The issue is not masturbation or even surfing porn, although many women might disagree.  And for good reason.  (The porn industry itself condones the abuse of power (more…)