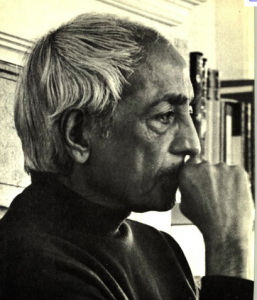 Years ago I read a J. Krishnamurti book. The first sentence read, "Self knowledge is the cornerstone of freedom."
It stuck with me from that day forward.
Today as I reflect upon it, it still rings true to me, that self knowledge is one key to your own personal freedom and fulfillment, particularly when it comes to long-term relationship.
Another distinction between a wounded couple and a power couple is that the wounded couple doesn't know itself. One or both parties are stuck in a victim stance and blame.
The way out of the victim seat is to know yourself deeply. And if you dig far enough, you'll find that you are in fact, not a victim.
Okay, so what does "self knowledge" mean and how do you know if you really "know yourself?"
Over the years I have heard many people report, "I know myself."
I remember saying that in my teens and early 20's with gusto, and I had no idea what I was talking about. The truth is I didn't know myself then and in a way I still don't. In fact, I'm an ocean of possibility. There are aspects to my psychology and to my essence that I have yet to explore. They remain "unconscious" to me.
So, knowing oneself is not a fixed destination you arrive at one day, where you plant your flag in your spot, buy your house you live in forever, drive the same car to the same job and then kick your feet up to your (more…)