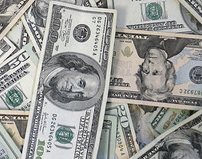 I can get real turned off by "money and success" stuff. In fact, it can be my least favorite topic. Notice how I haven't written about money EVER?
However, at the same time, money excites me. Why? Because it is a working edge for me.
In this video Success Teacher Tony Robbins explores why so many people don't follow through on their goals toward being successful and making money.
Before you watch the video I want to invite you to consider three questions: (more…)