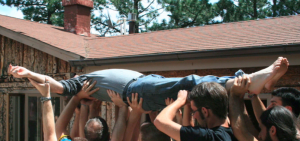 I feel scared to trust my life. I mean, really trust it–completely.
I was reminded last night in my bouts of grief that I came into this world, not trusting, not having faith. That was the core imprint. It's been the slow undercurrent of my experience to date.
When external stressors turn on, I feel gripped. I feel as though I need to manufacture security.
The tape goes like this: External security (i.e. finances being stable) equals trusting my life. If finances are unstable, so am I.
In other words, if my finances get resolved and I feel "secure", then I can finally trust. And, maybe that is true in some capacity.
However, I want it the other (more…)