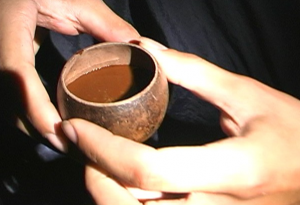 I've been avoiding this post for some time, mostly because I have been unclear about how to talk about my experience publicly.
But here goes.
I do not take posting this lightly. I write this with great respect and humility. It is not my intention to sensationalize here. Rather, I want you to hear about my experience and then decide for yourself.
I thought about avoiding it some more, but my heart wants to tell you about what is serving me and my heart wants you to experience this if you are called.
I also consulted one of the shamans and asked about my intention to blog about the medicine. He encouraged me to share openly but avoid sharing who, where, when due to confidentiality and certain illegal properties involved. Made sense to me.
For the past 2 years, I have participated in semi-regular plant medicine ceremonies. Most have been with shamans who carry the sacred grandmother medicine known as ayahuasca.
For three years prior to my first experience of ayahuasca I avoided it and judged those who used it.
A personal account
Over a year ago, I had the hardest night of my life on this (more…)