Men's Groups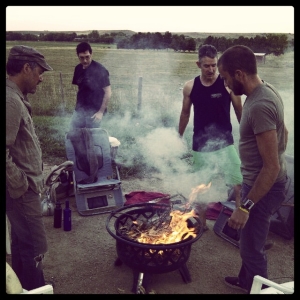 In my experience, a men's group accelerates a man's growth exponentially. More results, quicker. check out the local men's circles list at the bottom and read this info on men's groups and men's circles…
Here are a few resources & posts  about men's groups:
Starting a Men's Group (interview with Authentic Man Program director, Casey Capshaw)
The Purpose and Value of a Men's Group
What is a Men's Group and Why Should I care? (MP3 podcast)
mensgroup.info appears to be another great resource for starting your group and getting things rolling.
Tripp Lanier and I put out Men's Group 101 which we both believe this is THE resource for starting a men's circle. Very comprehensive.
There is only one book out there written on how to start your own men's group. It is A circle of men by Bill Kauth.
Other men leading good men's groups in Boulder:
Tom Daly
Reuvain Bacal
Current men's groups in Boulder
1. click here.
2. THE BOULDER MEN'S EXPERIENCE. a private community of men committed to waking up. click here to read the description and see the facebook invite and to attend. Open to any man.
If you want to post your men's circle info here, just email me. Even if you live in another state or country.