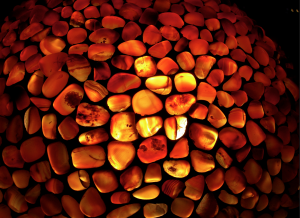 What is your biggest fear or frustration in relationship?
Whatever that is, that's where we start and we don't stop until it's different for you. I'm into getting results, and I'm certain things can be different for you.
One of my most favorite things on the planet is to help people see, and change, their old relationship patterns, so they can have the love they desire.
My main job is to help transform your relationship pain into love.
It's also my job to help you have deeper relationships and feel more trusting, and connected to others and to Life. 
I used to be a licensed psychotherapist. But that paradigm kept too many of my clients thinking I would save them, fix them, or improve them. I have recently let go of that title as it feels too restrictive. I no longer see clients in that context. Instead, I see myself as a truth seer, a guide, a healer, and a teacher. Most of us didn't really learn the art of relationship. It was not taught in school. So, it's understandable why you struggle. We all struggle. But years upon years of study and mastering relationships allows me to guide you with great skill.
It's my aim to help you see how your life is conspiring for you (feels like against you at times) to awaken, repair your past, and be the real you.  And, if you are serious, you will need help. You cannot do it alone, nor should you. You've probably already tried, right?
I don't allow you to stay stuck in your patterns. I get in there with you, and give you immediate feedback on how you are showing up in each session. Together we co-discover "how" you are showing up in your life and the impact that has on you and others. Then we start to see a way forward, a way out of whatever patterns you were in, and into a new possibility that will have you feeling more "in touch" with the real you, which ultimately feels better and has you more connected to others.
Remember, my job is to help you become who you really are. And, I can only help you if I'm on that journey myself, waking up to who I really am. So please explore this blog, my journey toward waking up, and the ways in which I still fumble, fall down, and forget who I really am.
Email or call if you want to dive in with me. Let's have one session to see if we are a good fit.

In addition to one on one work, I strongly encourage you to explore my group work, retreats, and trainings as another way to grow, evolve and awaken. The power of the conscious community to reflect back who we are is far more powerful than my reflections alone.
So, if you are afraid, excited, and ready to change some patterns and get different results, use the contact form on this site or simply call: 303.818.8411.