Relationship Coaching for Men
8 week men's circle focused solely on RELATIONSHIP
Product Description
8 week men's circle focused solely on RELATIONSHIP designed to challenge you and support you
Tuesdays 7pm – 915pm for 8 weeks
This "Foundations" group is about our relationship to Self and relationship to Other.
We will use our "here and now" relationships in the group to see how you show up relationally. Then we'll give you practices and solid tools to help you deepen and enhance the relationships in your life. The group becomes a rich container for you to explore yourself more fully through the vehicle of intimacy and relationship. No subject is off limits. We'll find your edge and help you expand and grow so that you can have the relationships you claim you want.
Will will explore how all of the relationships (pain and pleasure) in your life are doing their best to show you who you really are.
Serious inquiries only.
We're looking to get started ASAP.
When: 
Tuesdays 7pm – 915pm for 8 weeks!
Where: My house

Cost: $525 (if paid in full) $600 if you pay as you go. Sliding scale available. Dudes won't be turned away due to money.

Starting: As soon as we are full
Once you've completed this group, or a few rounds of it, you might be interested and eligible for the level 2 group.
Facilitated by:
Jayson Gaddis is a pioneer and leader in modern masculine development. He's a relationship guide devoted to helping people awaken through relationship and intimacy.  He's a husband and part-time stay-at-home Dad getting schooled by his two kids.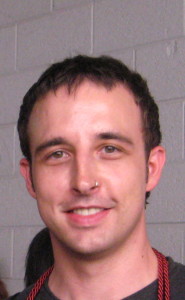 Chris Davis earned his Masters of Contemplative Psycotherapy at Naropa Univeristy. He has spent 2 years working within the boulder county jail system focusing on programs for inmate reentry, as well as completing over 200 hours training in CAR and R-CAR somatic trauma work. Chris is currently training to become an instructor of mindfulness meditation in the Shamabhala tradition. For over 5 years he has been involved with healing groups and spent this last year participating in relational groups with men.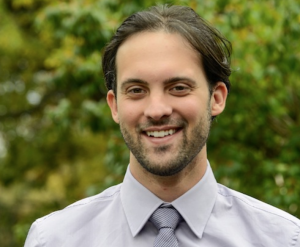 Ian Andersen received his masters degree from the Contemplative Psychotherapy program at Naropa.  He has been in private practice for the past two years working with both adolescents and adults.  He has been a practitioner of meditation and mindfulness in the Buddhist tradition for the past ten years.   Ian has also been trained in trauma resolution modalities.  Ian has extensive experience with addiction work as well as a love for exploration and healing through group work.
Comments
comments