With a wide-open and curious heart, Jayson is a radical, powerful man devoted to serving the authentic full-throttle expressions and healing of the masculine and feminine; whatever it takes, however it looks. To do this he has offered his own life as practice, in transparency, in humility and fierce truth…holding nothing back. I am honored to consider Jayson a colleague, a brother and a dear friend.
Christiane Pelmas, MSW, CSW
www.TheReWilding.com
"Jayson Gaddis whole-heartedly brings his brilliance into the world with a clean, honest and evolutionary approach, grounded through his own life experience. He grapples with charged issues of manhood, relationship, intimacy, family and community, and offers up his trials and triumphs as a guide and map for others. I appreciate his authenticity, his trust and skillfulness, and his commitment to assisting people in becoming evermore available to what is true and real. Jayson speaks on relationship and self-discovery from his own life, not a dogmatic or intellectual perspective ~ what he teaches and facilitates, he lives. He will lead you into the intimate unknown with depth of heart, integrity and humility. He will invite you into edgy terrain with a willingness to walk right there with you. He is a good man who will continue to discover what that means. A leader of the highest order, Jayson has a clear intention of what he is doing along with a deep willingness to respond to the co-creative expression of a group. He is connected to the mystery of the moment, the mystery of himself and the miracle of life which allows for great discovery, only available through being in relationship with what is present. What emerges through this active discovery in his facilitation is alive and particular to what is happening now, supporting relationship to anything to become more sustainable, more thrilling, and more real. "
Megan Eggers, MA, CST, CMT, CCSP
www.meganeggers.com
.

"Jayson is an incredible facilitator because he not only has the skills and insight to guide people to deeper levels of intimacy and authenticity, he truly embodies what he is teaching. Watching him interact with his beautiful wife and two small children is really moving… his love for them shines through. And he brings himself as a human being and a man not only to his family, but also to his work with people, his friendships, and community. The fact that I've witnessed him bringing his truth, his vulnerability, his masculinity and his heart in all of these domains has me implicitly trust what he teaches… I know he offers a path that he himself embodies… a path other people can walk and embody in a way that will change their lives."
Alexis Shepperd, PhD, Life and Relationship Coach
www.authenticwomanexperience.com
.
"Jayson is a man with a clear purpose to elevate the masculine presence in our world. He's an exceptionally clear man of enormous passion and talent. We've sat in circle for a couple of years and he has continually exhibited himself as a compassionate and powerful presence in challenging men to their greatness. Anyone who works with Jayson will benefit from his process."
–Ed Fell, Path to Mastery www.edfell.com
.
"As a somatic psychotherapist with an understanding that all experience is lived and healed in and through the body, I believe that the heart is our truest teacher and that love is our most reliable personal and professional skill. Having assisted several MLT weekends with Jayson Gaddis, I experience him as committed to telling the truth and facilitating intimacy and relationship between men, and between men and women, with love as his guiding principle, his discipline. This committment inspires community and connection and alights the intersubjective field with an undeniable and transformative power, spirit, healing, dance, magic."
Leah D'Abate MA, LPC, BC-DMT
Licensed Professional Counselor, Somatic Psychotherapist, Board-Certified Dance/Movement Therapist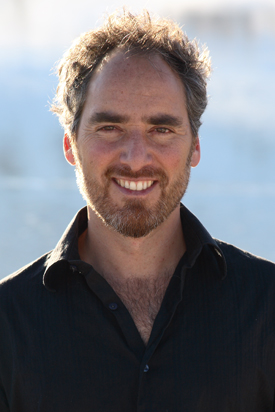 "Jayson is a bold, visionary, fiercely open-hearted and trailblazing leader for today's men. He's one of the most trustworthy and skilled men's leaders around. Jayson walks his talk as well as anyone I know, living with huge integrity and courage. He's savagely dedicated to truth, growth, and to serving men into their greatness. I highly recommend Jayson and anything he's offering for men who want inspiration and guidance from an authentic, powerful guide."
–Reuvain Bacal, MA , Psychotherapist and Relationship Coach, www.reuvainbacal.com
"Recently, I had the honor of working my colleague Jayson Gaddis ~ Jayson's commitment toward promoting Mature, Loving, Authentic Relationships is an inspiration! His ability to be real and authentic toward himself and then others is uncompromising. I found myself, feeling relaxed, held, and supported by his Masculinity, and for me this means, a man who has his heart, head and spirit in the game, matched by his conscious communication.
I highly recommend Jayson for any of the services he provides."
Sujana Hara Myca, Relationship and Intimacy Coach, Denver, CO
www.sujana.us        livingrealized@gmail.com
.
"Jayson Gaddis is a bold leader among men and a refreshing breath of integrity, authenticity and commitment. I have known Jayson for seven years..What I see consistently is a man who walks his talk, a man who courageously speaks his truth, and a man who is unwavering in his committment to his own personal growth process. Jayson lives and embodies the life of a Revolutionary man, a 21st century man who balances work and play, a devoted father and Husband, and models the dedication to passionately transforming himself and others into authentic, alive, purposeful human beings truly making a difference in our world."
–Douglas Brady, Somatic Psychotherapist, Founder The Psychology Of Symptoms http://sourcingyoursoul.net/
.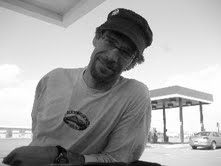 Jayson is a man with whom I have taken powerful and difficult journeys. It is in the setting of such challenges that one learns the essence of another person and whether they can be relied on. I have come to know that I can rely on Jayson without having to question it–he's got my back. In a world in which we are so frequently distracted–caught up in our own trips and confusion–it is a huge gift to discover someone you know will stand with you in their deepest truth and integrity. Jayson is that kind of man.
–Brett KenCairn, CEO, Veterans Green Jobs
.

"Jayson is simply brilliant in how he navigates complexities and sticking points in relationship. I trust him to show up with truth and integrity even when it's challenging – especially when it's challenging! His behavior consistently reminds me of my commitment to do the same. In a time of struggle in my intimate relationship, we called on Jayson. After sitting with him, we left more clear, inspired, trusting, and connected. What a gift!"
Lara Irwin, The Rise of Eve ~ Empowered Sexuality
www.theriseofeve.com
.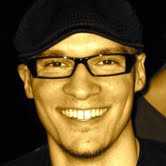 "Jay knows how to cut through the mental B.S. and cut to the core of what might be holding you back. He helped me get out of my head and more connected to my feelings and my body's own wisdom and awareness. I could immediately sense that he genuinely and deeply cares about seeing guys step up and live more engaged lives. My coaching experience with Jay gave me powerful insights and practices that helped me dive deeper into my authentic self. The biggest take-away was the understanding that I can trust my own inner authority as my guide."
–Jeffrey Platts, 32, Washington DC, www.jeffreyplatts.com
.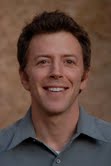 "In the 16 years that I've worked as a outdoor educator, chief instructor and course director for many professional outdoor organizations, I have never worked with anyone else as well balanced, skilled and powerful in the combined roles of educator, healer, and facilitator as Jayson Gaddis, and I mean that. His ability to respond clearly with tremendous insight, skill and humility to intense or even complicated situations among participants is deeply touching and greatly inspirational. His contagious sense of humor, and his obvious commitment and joy for this kind of work make him a rather rare gem, and I'm a better man personally and professionally for getting to work with him."
–Michael Vladeck, Counselor and Coach, Bringing Forth Personal Coaching and Counseling
.
.
"Jayson possesses a potent balance of masculine and feminine energy. He knows how to hold profound space, keep the energy moving, and tell the truth no matter how awkward or uncomfortable, all while being profoundly rooted in his heart. He is as intuitive and nurturing as he is fierce and boundaried. And he is an excellent facilitator who is deeply invested in cultivating healthy community, relationship and intimacy."
–Naomi Elizabeth Ehrich, Medicine Woman Wisdom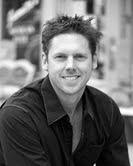 "Jayson Gaddis has what I call the 'hawk eye'. It's his ability to see through the noise and BS of our lives into what really matters. Jayson also possesses a beautiful heart and tact for delivering potent feedback that inspires one to make brave, transformative changes. I'm one of those people he continues to inspire."
–Tripp Lanier, Men's Coach and Host of "The New Man" Podcast
.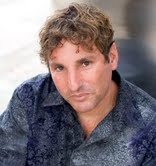 "Jayson is an unusually powerful facilitator and coach. He has the rare combination of a big heart, a sharply trained mind, and a generous spirit. I have watched Jayson with awe and appreciation as he has worked with both groups and individuals in a beautifully skilled fashion. He has the ability to lead a room, to inspire the best in others, and to spark positive change in the midst of chaos."
—Marc David –nationally acclaimed Nutritional Psychologist and author of Nourishing Wisdom, The Slow Down Diet, and Mind Body Nutrition
.
"I am struck by Jayson's combination of integrity, wisdom, and compassion, and highly recommend him to anyone who wants to take their life to the next level. He has that rare balance of experience and skill, as well as a deep sense of intuition, which serves people in empowering them to move forward in their lives, where ever they may have been stuck previously."
–Rick Snyder, Men's Success Coach, San Francisco, CA
.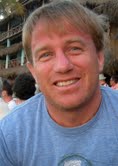 "Jayson is a fierce and talented warrior who is committed to helping men access their true nature. He is a driven and devoted leader who supports all who he is around to reach their highest potential. I have known Jayson for eight years and have always been impressed by his enduring commitment to his personal journey and growth – thereby walking his talk. As a witness to his journey, I have been touched by Jayson continually softening and opening his heart and by his ability to respect the breadth of other's paths with respect and humility. Jayson is a man of service who will undoubtedly have a tremendous impact on the shaping and return of the true masculine in our society."
–Dan Riggan, Family Therapist, Husband, Father
.
Jayson Gaddis is an amazing man. Men, women and children are lucky to have him here on Planet Earth.
–Joshua Gribschaw-Beck, 30, Intentional Musician/Entrepreneur
.
"Jayson's skill in cutting through the bullshit is amazing. While working with him I am able to skip my disempowering stories and get right to the power of my emotional truth. If you are ready for your next level of development as a man, Jayson is the man who can support you getting there."
–Steven M., 47, Arvada Colorado
.
"Jayson Gaddis is…a gifted Life coach for men seeking to fully express themselves in the real world from their heart and soul. He has earned my highest trust!
–Luis
.
"Jayson Gaddis is an amazing individual dedicated to bringing nothing but truth and enlightenment to his fellow man through his passion for life as a male rooted in the reality of today with the authenticity of what the future can hold should you have the desire to learn and grow."
–Marc Mores, 37, Insurance executive, Fairfield, Ohio
.
"Jayson Gaddis is… a fucking magician. He has opened the right doors at the right time for me to take a hard look at myself and discover not only my purpose on this planet but my potential as a man. My life was filled with fear and doubt and insecurity until he gave me the tools to dig that stuff up and the strength to face it."
–Alex Szyleyko, 27
.
"Jayson Gaddis is…a passionately committed man to helping men lead fuller, more enriched and truthful lives. If you don't leave his training knowing your life's highest purpose, you at least have the tools to go find it!"
–Jeffrey Wolfe, 45, College professor/Oriental medical doctor.
.
"Jayson Gaddis is a unique leader doing profound work with younger men who crave more than an incremental change in their lives – he offers a truly revolutionary journey to deep authentic growth."
–Craig Filek, 33, Serial Entrepreneur
.
"Jayson Gaddis is a pioneer in Men's personal growth. He provides something that no amount of intellectual knowledge can: direct, real life experiences that will change you as a man. With him, you will gain a clearer picture of what really matters to you in life. You will become more aware of what makes you feel alive, how other people perceive you, and how you are sabotaging yourself."
–Alex Owens, 20, Psychology Student.
.
"Jayson's compassion and skill were able to help me dig more deeply into the issues that are holding me back from being the man I wish to be. The increased clarity I gained during these sessions combined with the simple, but powerful, daily exercises he provided me with are helping me move toward the vision I have for myself."
–Dave J
.
"Since I began working with Jayson through the pay-it-forward program, I've become more open, honest, and authentic, both with myself and with other people. Jayson asked me the right questions at the right moments, gave me honest and challenging feedback, and shared insights based on his own experience. He helped me connect with my heart and ask, "What do I really want?" Working with Jayson has helped me reach a deeper level of self-knowledge and clarity, and for that I am thankful. I actually feel more like myself than I have in a long time."
–Chris C.
.
"Jayson opened new pathways for thinking about my life and challenged me to look harder at myself in the mirror. That's not always comfortable, but growth seldom is. I'm better for having him in my life."
–Adam, 37 Idaho
.
"Jayson has provided me with terrific tools to make better choices in life. I've always had good intentions, but had established thought and behavioral patterns that were not serving me. I am grateful that Jayson has helped me remember who I am, and to make choices in line with what my soul wants. I am stronger, more confident and more aware than I have been in a long time. Jayson is a revolutionary man who walks the walk!"
–Chris McCann, VP sales Chicago
.
"From the first moment of my coaching experience with Jay, my conceptions of what 'coaching' is about were completely rocked. I had anticipated a focused, accountability based experience. Instead, I was treated to a pointed and insightful mental, emotional and self awareness ass-kicking that helped me learn more about myself and has put me on closer to the path I want to be on. If you're not sure if you need a coach or if one would be valuable to you – I can't think of a time in anyone's life where someone with Jay's skills of observation and leadership would not be an asset to your journey."
–Jonathan Wondrusch
.
"Looking back on the last 6 months I realize just how big of an impact Jayson's coaching had on me. I can say without reservation that I would not have reached this next step on my path without him."
–Dylan