Give Me 7 Days & I'll Show You How To
End Your Struggle With Him
And, Finally Get The Relationship You Desire & Deserve
IN ONE WEEK I will get your man to care about your relationship again. You'll finally be headed toward the relationship you want with total clarity.
I will help you transform the piece of the puzzle so you don't have to repeat painful patterns.
With this simple and proven formula you and your man will finally experience relief and connection you both want.
GET HIM BACK

There's only one way to get him back. And, within a week, you'll know how.

GET YOURSELF BACK

Put yourself first for one week and watch what begins to happen!

GET CLARITY

Goodbye confusion and doubt. Time to welcome clarity on what to do moving forward
Jayson Gaddis is THE breakthrough marriage and relationship teacher for smart, successful, people. He gets you the relationship results you want, fast. He's very efficient and only works with the most motivated of individuals and couples who really want to change their patterns for good. He will teach you how to use conflict to create a more fulfilling and sustainable relationship. Jayson has a sixth sense when it comes to conflict and can get to the core of any conflict immediately. He teaches virtual relationship empowerment classes to students around the globe.
He's a husband and part-time stay-at-home Dad getting schooled by his two cosmic kids. His family is the center of his Universe and when he tries to wiggle away from what he teaches, his wife and kids hold him accountable to living it, daily.
I am in awe of this program and the wonderful changes it is bringing about in my life after only three weeks. For one thing I am sleeping again!!! I have been experiencing the man I fell in love with resurfacing - only happier and more confident. I feel like me again too! The walls came down this weekend. It was magic. It feels like falling in love all over again. Can't thank this group and Jayson Gaddis enough. Now to convince myself that it's real and it's going to last... still got some work to do I see.
I just wanted to truly thank you Jayson for being my life raft. You continue to guide me as I discover who I am and learn what I want and do not want in relationships as I move forward. I truly believe that I could never have gotten to this place without you!!!!!!!!

Kimberly Glow, Physician

Jayson's course was transformational! In years of radical personal growth, I haven't found anything that comes even close to his material, in terms of practicality, mindset, clear usable examples, hands on coaching and real life daily application! He will firmly help you identify what you are wanting, help you get clear on it, and move toward it. Be ready and willing to buckle yourself in for this ride. You are worth it. If you don't believe that, you really need what he has to offer. Be prepared to be "met" and "seen" in a loving way you have never experienced before. He gets you. Thank you again. I'm so grateful for you!
Melaney G.,  Performing Artist
"Jayson is one of the best relationship teachers I have worked with. He lives what he teaches and walks his talk as fully as anyone I've ever met."
New Economy Personal Finance & Business Expert
In This Class You Will Learn:
The basic NEST meditation and why sitting with yourself for 30 days is critical
The Proper view/Framework of relationship required to turn your dynamic around with your man
Worst case scenario
Basic requirements to get the most out of this course
3 keys to focus on during this 30 days
What the REAL issue is with you and your man
The most powerful tool in this course—The 180, The clarity and freedom process
How to balance the 5C's
End Your Struggle Now For Only $57!
You can't go wrong with this incredible guarantee!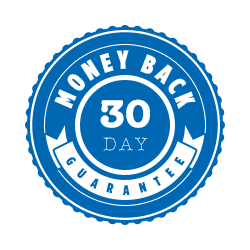 I'm so absolutely sure that this product will help your partnership, that I'm offering a risk free 30-day money back guarantee.
If for whatever reason this course does not satisfy you in any way, simply send us an email within 30 days from your purchase and we'll refund you on one condition.
Read "Refund Policy" below. I know for certain you have never tried anything like this. You have nothing to lose!
Refund Policy
+
WHAT IF I DON'T LIKE IT,  I'M NOT SATISFIED, OR I'M SEEING NO RESULTS?
Because I am fully committed to helping you change your relationship and your life, I want to offer you this 100% money back guarantee.  You have 30 days to test out the product.  If you do the work and don't feel that I've delivered on my promise, I'll happily refund 100% of your money.
However…
Important: To be eligible for a refund, I require that you send in a written summary of what you tried and what happened.  This means you must apply my teachings to your relationship with him.  I know that if you do, you'll get results.  But If you do the work and don't get value, then I don't deserve your money and I'll cheerfully refund you 100% of your tuition.
I do this because I'm looking for serious and committed students only. I take my learning environment seriously and maintain a very high standard of truth, integrity, encouragement, and inspired, action-oriented learning.