How To Login And Access Your Online Resources
Here are some instructions if you are having trouble logging in:
1. Please log-in at this link: https://www.jaysongaddis.com/wp-login.php
2. Reference your welcome email from the resource you purchased for notification of your username and password.
3. Enter your email address exactly as you see it into the Username or Email tab. Be sure not to leave a space before or after your email address.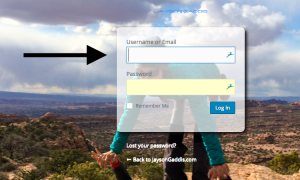 4. Enter your password exactly as you see it into the Password tab.This password is case sensitive. If you cut and paste your password, do not place a space before or after your password.
5. Press the Login button. You should now be directed to your member's area and can access your content.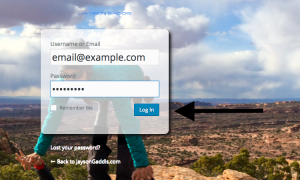 6. If you have followed these instructions carefully and still cannot log- in, please send us an email with your name at info@jaysongaddis.com. We promise to help you log-in, so please do not worry! We all have technical glitches from time to time! We ask for your patience in receiving a response from us. We promise to be in touch with you no later than 48 hours after you have sent your email. We read every email that is sent to us, so it's only necessary to send us one message unless the 48 hours has passed and you have not seen a response from us. Thank you for your cooperation.
We're glad to have you be a part of our community! Enjoy your resource!