Thank you for choosing to leave a review of The Smart Couple Podcast. Your reviews and feedback make it easier for more people to have thriving, fulfilling relationships, one episode at at time! Below are the step-by-step instructions to leave a review from your iPhone.
1. Open up the Podcast app on your iPhone.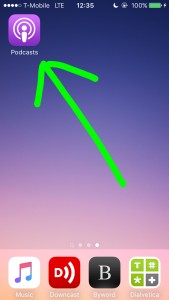 2. Click on the bottom right Search icon (magnifying glass).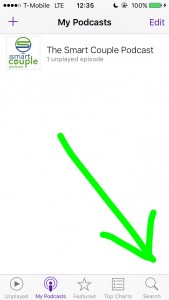 3. Type "smart couple podcast" in the search field.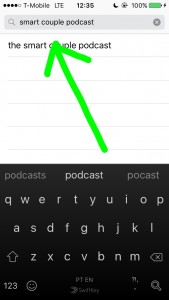 4. Click the large podcast logo under the Podcasts section in the bottom left of the screen.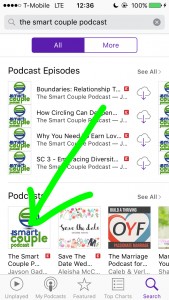 5. Click on the Reviews section.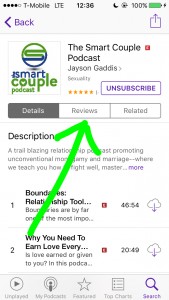 6. Click "Write a Review".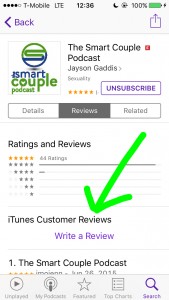 7. If needed, enter your Apple ID password, the same one you use to purchase apps and music.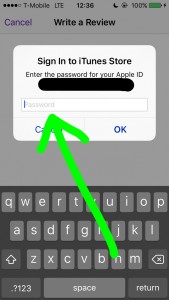 8. Click "Send" at the top right. Your review will now be sent and once approved by Apple, will be posted on the main podcast page.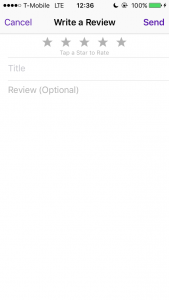 And you're done! Thank you for taking the time to leave a review. We're grateful for the love and support!