Why Men Are The Way They Are
In this Ebook you will learn:
What does it mean to be a man in today's culture?
How to come back into connection from disconnection
A man's greatest fears and what stands in the way of a man's personal freedom
How to break free from the deep male social conditioning
What is the boy code and how you got "trained" to be a certain kind of man
The importance of rituals and rights of passage for today's growth-oriented man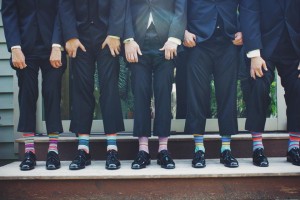 If you want to better understand men, read this master's paper I wrote in grad school on how male conditioning stunts a man's growth and can destroy his relationships.
Men typically feel pretty damn empty inside and in this paper you'll find out why. After reading this, men will make a whole lot more sense.
So, if you are a man who wants to simply learn a bit more about why you act the way you do, or if you are a woman and you feel confused or upset by your man's behavior, then this ebook will help you move from blame to understanding.
"Jayson is the most knowledgable man I know concerning the dynamics and challenges of relationships…


And He has a gift for turning those challenges into rocket fuel for your own personal growth, so you maximize your power in the world."

Andy Drish


Co-Founder, the Foundation
"Jayson is the real deal. His dedication to his own growth and to the growth of the relationships in his own life is extraordinary. He works hard to embody the lessons he teaches and to walk his talk. If you are looking to learn from someone who practices what he preaches, you won't be disappointed with Jayson. Thank you Jayson for living and sharing the truth about what it really means to be perfectly human."

Lisa Dion


Senior Demartini Method Facilitator and Founder of Synergetic Play Therapy