Avoid Driving Him Further Away
The Proven Approach To Get Him To Open Up And Talk About His Feelings Without Triggering His Defensiveness And Without You Tip-toeing Anymore
the most important question (and subject) you must ask him to get him to open up.
How to not trigger his defensiveness
which phrases shut him down and therefor don't want to repeat
Watch the 45 Minute Video Class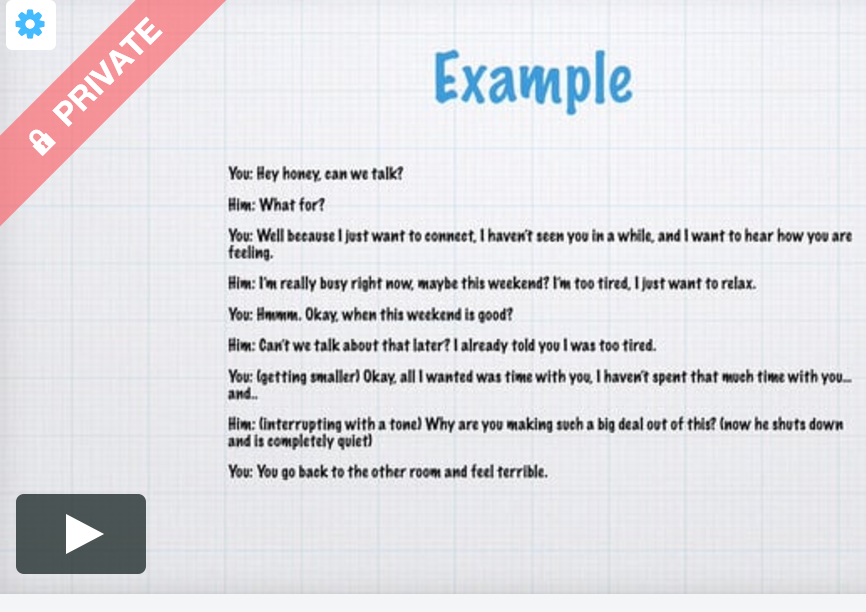 You've Already Tried To Get Him To Open Up, But You Haven't Tried This
WHEN YOU INVEST IN THIS SIMPLE BUT EFFECTIVE CLASS, YOU WILL GET:
A 45 Minute Video Class that gives you everything you need to get reconnected to him
A 45 downloadable mp3 audio class
A 30 page ebook outlining exactly what to do
Less than a price of a coffee and muffin at Starbucks!
The POS tool rocked my world!!! THANK YOU to you and for the incredible work you are doing, as it has made a massive impact on my life and I am very grateful.  

Erin Holt, BS, CSCS, TPI,


33 years old
Jayson is absolutely brilliant in the arena of conscious coupling, and has totally nailed what most other couples therapists and counselors completely miss.  As a therapist myself, I aspire to integrate much of his wisdom and philosophies into my work with couples, and individuals struggling in their primary relationship. Thank you for what you bring Jayson. much gratitude to have found you.I look forward to taking many other programs with you in the future!