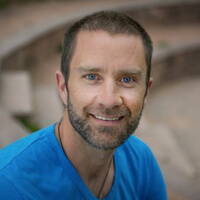 Over the next 8 weeks, get in-depth relationship skill-building and conflict training. You will pick one core frustrating relationship conflict and dissolve it.  I will hold your feet to the fire as you begin to achieve relief, thus moving toward the kind of relationship results that have always been living inside of you.
Here's how the course is structured:
8 Classes: Each class is 60-75 minutes long. You have access to all of them instantly, and you'll have access for a year.  You can go at your own pace, and revisit the material whenever you want during that time.
Class structure: First 30 minutes I will be teaching new tools, concepts and ideas, each building off the last class. The 2nd half of each call will be Q and A style group coaching.
(Please note: this is a recorded, not a live, course.  You will not have the opportunity to ask questions, but you will get to listen to the Q&A portion of a previous course).
You can access a video recording on my site and a downloadable mp3 (for listening to while you work out, drive, etc) will be available for each class as well.
8-Week
 Conflict RELIEF 
Course
Outline
I guarantee you the next 60 days will transform your view on conflict and relationships. You must be ready and willing for a serious "upgrade." Read below for a basic course overview (subject to change given participants needs/wants). Remember, leaning into the core conflict is the very thing that will get us the breakthrough we are longing for to help our nervous system relax.
Prior to week 2, you'll want to determine the "BIGGIE" you want to work on. What's the big conflict issue you are wanting to transform? Then, determine what's the root of it. Ponder your ideal relationship vision and ask yourself if you believe you can get exactly what you want.
WEEK 1. Intros, context and community building.  What do you want in an ideal partnership and what's stopping you from getting it? We also cover the core context and foundational pillars for having a thriving, successful relationship. What's required to get to the next level in addition to a new map and new tools? Review the 10 biggest mistakes most folks make that lead to relationship failure. We will unpack the big, foundational context you MUST have in order to succeed. Intro to the morning ritual.
Homework and weekly practice. Determine your the core issue you want to dissolve.
WEEK 2. 
Hurt kid, guided meditation. Dive into the core issue you want to dissolve. The Personal Operating System (POS)– Learning the key to artful, generative communication. Not knowing how you operate and how your partner operates can make or break a relationship.  Now that you have a vision and a daily ritual, we can determine your POS. Review resentments and clearing them.
Homework and weekly practice
WEEK 3. 
How your past is playing out in the present. The big 180 mindset shift and how to get clear on this. Identifying the REAL core wound and/or core issue with your situation. What is this triggering? Learning to welcome this as a growth opportunity to get empowered.
Homework and weekly practice
WEEK 4. The real magic to skillful communication. Besides the POS, and knowing their's, what are the core tools to use and how do we begin to impliment them asap in order to have the love we want? Re-thinking "listening" and how to do it. Learn the key steps to a secure, understanding, and fulfilling connection.
Homework and weekly practice
WEEK 5. Working with partners who are not on board, don't want to do the work, or are just dragging their feet. How do we either move on, or get empowered to be the change we want to see in our partner. Learning and identifying where you get hooked and trapped in trying to change them, inspire them, or help them and instead re-directing that energy to the work on your side that you've been avoiding.  
Homework and weekly practice
WEEK 6.  Much more on conflict. Learning to lean in, engage, clear it, and even repair after conflicts go south. How to clear conflict with or without a willing partner in 3 steps. Unpacking the 3 steps and diving much, much deeper.  Additions to your core work and how to apply this process to your situation. 
Homework and weekly practice
WEEK 7.  Intimacy, closeness, touch, and sex. The wild and confronting ride of facing our lover with the "lights on" (literally and metaphorically). Why is sex mentioned in the final weeks and not before? How does our sex life mirror our actual life and why does this matter? How to get what you want and invite a deeper expression of your innate, wonderful, powerful, vulnerable sexual nature?
Homework and weekly practice
WEEK 8. Review, acknowlegment and closure. A new journey begins. A 60-day plan to keep you on target with your relationship habits and goals. What are your next steps?
Homework and ongoing practice you can rock.
Creating Your

 

Ideal Relationship
I'm going to show you how to upgrade your outdated relationship files. It's mostly about taking radical self-responsibility and leaning into conflict. And, you'll need guidance and structure in community to go to the next level….and…more importantly to get your ideal relationship. This course will likely change the course of your relationship life.
Don't Take

 

My Word For It
"Taking the relationship course together has given my wife and I a better understanding of how to get and stay more connected with each other, as well as some powerful methods and tools for building a stronger and healthier relationship." ~ Derek Markham
Derek Markham
Blogger, Husband, and Dad of 4!
"Jayson is an incredible intuitive and gifted marriage coach. In our first session he was able to cut through all the "smoke and mirrors" and get right to what is holding both my husband and me back in having the marriage and life we dream of. Because of Jayson, we are committed to seeing this through and being the best we can be together rather than separate."
Tara Powers
CEO Powers Resource Center of Engagement Expert
"I highly recommend working with Jayson if you are ready to drop resentments, get out of stuck patterns, question assumptions and grow into a more centered human being. He is gentle but strong in cutting through the crap. He will drill down with you and your partner to uncover the root issue, saving countless hours paying someone to just listen to you. Be prepared for super effective tools you and your partner can use now."
Here's Exactly What You'll Get Inside The Conflict Relief

 

Course
How to transform your relationship pain into a massive opportunity to get more empowered which gets you the relationship you want.
Mastering clearing resentments quickly using an effective 3-step formula.
Over a dozen tools to transform ANY marriage or relationship into a robust, nourishing, awesome connection.
Learn the 3-step formula to clearing big conflicts so you can have an authentic, secure, connection.
How to work with a partner who is not on board, resistant, holds back, or doesn't want to join you on the journey (we all are resistant at times, so this is valuable content).
How to use the current relationship challenges to address and clear the REAL issue that's holding you back from the love you claim you want.
How to actually accept yourself more so you can make more empowered choices in the relationship (like leaving it, or taking it deeper).
How to finally have the courage to go after what you want in your current relationship and in future relationships.
Be one of the first to learn, and impliment, "The 10 agreements of an indestructible long-term partnership."
Still Not Sure?
No Worries. The Course Comes With A
30 Day Money-Back Guarantee!!
I'm ready to prove everything I claim. Sign up now and see it for yourself within the next 30 DAYS. If you've done the work, and the course does not live up to any the claims stated here, I don't want your money, and I'll give back every penny back to you. No hassles and we can part as friends.
100% Money-Back Guaranteed.  Read more about my refund policy here.
I look forward to guiding you to a big relationship breakthrough in the next 60 days
Thank you,