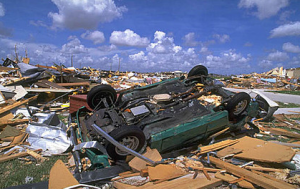 2010 was a big year of death and failure for me.
Disclaimer: Don't worry, I'm not feeling sorry for myself or needing any pity. Read on…
Here are some of the main failures.
*In 2008, I started Revolutionary Man to change the world, specifically the world of men. I had a big idea, a big vision. I wanted to reach 1 million men. I wanted the men of the world to step up and get their shit together. A lot of my ego was involved in that project. I failed. In April of 2010, I let go of that brand and the vision behind it. Done. Gone.
*Early in 2010, I visioned a men's conference that in September 2010 gathered 45 men and women from around the world in hopes of galvanizing the men's movement and evolving masculinity. I wanted to be a notable leader within that movement. Instead, the conference showed me that we are not ready (or willing) to collaborate in one shared vision and move it forward. It also showed me how covertly I was trying to use the conference to leverage my own personal gain. Fortunately, I failed.
*I had an idea of making 6 figures last year. Didn't happen. Far from it.
*I had a vision for leading more workshops, retreats and events. I only led two.
*I wanted to be somebody. To leave my mark. To be important. I wanted the world to hear my roar. Instead, my roar was confusing, judgmental, and strange.  The more I tried to be somebody, the less it worked.
There were more mini failures all along the way, too many to report here.
The Silver Lining?
Each of these failures helped me let go of who I thought I was, who others wanted me to be. The failures helped me feel how painful it is when I try to be somebody and how exhausting it is to create something from sheer will.
I failed because I wasn't willing to listen or trust. I failed because I tried too hard to be someone and get you to like me.
And the irony of course, is that all of these failures combined make up the single biggest success of my entire life—my willingness to surrender and let go of who I thought I was and to die to who I really am. This was the great big death in 2010. Who ever thought dying would be a success?
The personality of Jayson died a slow painful death. He is still dying. In his place is emerging a more relaxed, less needy, more willing servant of humanity and Spirit.
Sure, I could have succeeded in the conventional sense in any one of these areas.  I could have been a poster boy of American success, given my privilege, power, education and skill set.
For example, had I kept at it, I could have taken "Revolutionary Man" or any of my "big ideas" to the spotlight within a certain number of years. Not because I'm special but because I'm a 3 on the enneagram. 3's just get shit done and won't ever stop until they succeed. Neurotic 3's use "will" to bulldoze their way to success, even if it kills them.
But underneath their drive, 3's also want to succeed in order to get the goodies of love, acceptance, and approval from the world. And try as they might, it will never work. They might look successful on the outside, but they always feel empty on the inside. No amount of external praise or validation ever sets them free.
So, I'm learning to be, to trust the great mystery of my life, to trust the not knowing, to love myself deeper, and to put my self-aggrandizement aside. An integrated 3 moves from "what's in it for me?" to "how can we move forward together?"
As Sandra Maitri says in The Spiritual Dimension of the Enneagram regarding the work of the 3:
"Spritiual development then is really a matter of nondoing and of removing the obstacles and logjams that impede the flow of our souls."
I'm learning and re-learning how to let go of what isn't alive for me and what no longer serves me.
I celebrate the failures. They are all manure, incubating the seeds of my future.
What's next for me in 2011?
I don't know just yet. I continue to attend to the dying process while tending to what's emerging out of the ashes.
In the meantime, I am juggling parenting two brilliant kids, listening deeply, and doing about the only thing I do know how to do; heal and help others.