A lot of people ask me, "how do I leave my relationship?" "What do I say? What do I do?"
Here'a s short video with a few thoughts.
I'll unpack this more on Wednesday Oct 1st during a 1 hour interview with Dr. Love. Click the link below to join the live interview and bring your questions!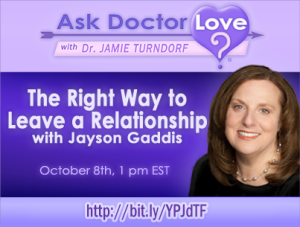 By the way, I rarely make recommendations of other people's work, but I dig this woman big time. Dr Love has an amazing new book out called "Love Never Dies" that speaks about when relationships do end (because they do), that the love between you never dies. She has an incredible story about "losing" her husband that's worth checking out.
Also, if you want a deeper dive, Join me this friday, Oct 10th for a free live webinar on how to clear resentments and how to decide if it's time to leave your relationship. Click here to register.