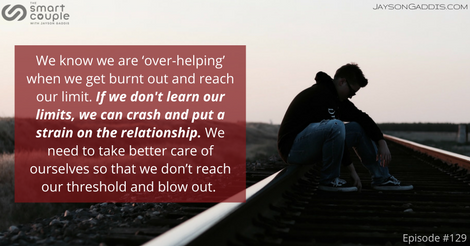 We all have problems. But when one person is struggling the most (and continually), and you are their only support system, this is a set up for burning out in a relationship. Listen here for a few tips on tweaking this dynamic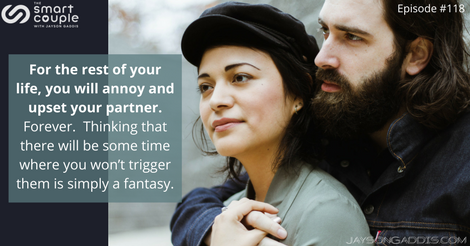 Why do men pull away when they get close? Then, some of them will come back, only to pull away again. WTF is going on here?
What to know how to transform your relationship and yourself through intimacy? Check this one out.
IN THIS EPISODE, You will learn: how to keep a marriage alert, alive, and awake about the interplay of sex and emotional intimacy in a partnership creating simple positive changes in relationship through sex challenges how regular sex and strong
In this first episode your host Jayson Gaddis frames this podcast and explores how to set yourself up for an exceptional long term relationship.
When we withhold the truth from someone we love, we rob them of a huge growth opportunity.
A lot of folks think that by sacrificing themselves in a relationship, the relationship will improve. think again….
Death, exhaustion, rebirth, and a new (or maybe old) teacher.