Annie Lalla brings the heat in this amazing episode full of love and wisdom. Damn can this woman spin some distinctions and reframe so many challenges with simple, detailed examples of how we can transform our relationships into the magic we long for. I know you're going to dig this one. A must listen to probably 2 or 3 times.
SHOWNOTES
How to use conflict to access your shadow [10:00]
Learning to use conflict and complaints to build your relational and emotional muscles [12:00]
A practical tool to help you become a master of conflict in your relationship [16:00]
How to handle disagreements in parenting [17:30]
A specific process you can follow whenever you feel triggered after being criticized [20:00]
How to effectively deliver feedback in a way that (almost) guarantees a positive reaction from your partner [22:30]
A powerful breathing & thought exercise to do as soon as you're triggered [24:00]
The power that pre-emptive delight can have on your emotional 'bank account' [27:15]
An easy (and fun) way to heal your relationship to your parents [29:00]
The concept of  'intergenerational envy' and how it can put you back in control of healing your wounds from childhood [32:00]
How to give and receive feedback without destroying your relationship [36:00]
For men: how to best use your tone of voice to give feedback that lands with love [37:00]
The most important role a wife has in her husband's life [39:00]
An elegant 'family hack' to reduce fights and resentments that you can start using tonight  [40:00]
What to do if your partner doesn't want to work on your relationship with you [45:00]
Annie's definition of 'True Love' [47:00]
Your Action Step [58:00]
HELPFUL LINKS
GUEST BIO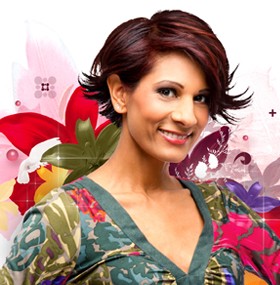 Annie Lalla has spent her life studying the labyrinthine world of emotions–mapping the complexities of communication & subtleties of relationships. A philosopher, speaker and a thought leader, Annie is known as the "Cartographer of Love". With an Honors Science Degree, major in Human Biology & Philosophy (minor in Buddhism), her studies include integrative psychology, evolutionary science, neurochemistry, therapeutic sexuality & systems dynamics. Alongside explorations in mystic poetry, classic literature & metaphoric narrative are professional certifications in NLP, Coaching & Hypnosis. All these realms converge in her unique Relationship Coaching practice. There, she helps individuals attract, create and foster extraordinary connections that maximize freedom and minimize shame.
Specializing in love, sex & conflict resolution, Annie teaches her signature method: 'The Art of Fighting'. She sees conflict as a crucial part of intimacy development. "Arguments are opportunities to understand your partner better, when handled with maturity & skill they can be used to bring you closer instead of farther apart."