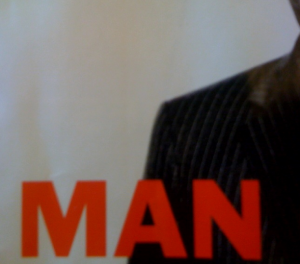 Men and Women: This is your chance to give us men some honest feedback. Where do we need to improve? What do you want to see more of? Less of?
This is part one of a three-step project I'm cranking out. Don't worry, this is not meant to just focus on the negative with men. Quite the contrary. However, we need a real-time assessment from everyday people like you. I want a baseline and some collective input from as many men and women as possible.
I only need one statement from you.
I realize I'm asking you to generalize, and it will be most helpful if you think of yourself (if you are a man) or the men in your lives. We men might actually benefit from it.
If you are down to help out, keep reading.
Let's look at the current sociological landscape of masculinity by quickly reviewing what some experts say.
If you watched the Superbowl this year, you saw the barrage of lame-ass ads directed toward men. Here is a great commentary on them by Mark Morford of SFGate called Ode to the Whipped White Male.
The trend seems to be building about the utter confusion men find themselves in today. Although men are still largely in power, women are outpacing men in the workforce for the first time ever. Women's empowerment programs are all over the world and are having a significant impact.
What about boys and men?
According to Raising Cain, a PBS documentary, "America's boys are in trouble. They are the most violent in the industrialized world. Many are unable to express their emotions. On average, boys are doing worse in the classroom than they were 10 years ago."
Once they become "adults" young men stay adrift longer, putting off growing up as long as humanly possible. This group becomes trapped in Guyland. As of early 2010, one in five men were unemployed. Most conventional mainstream guys are confused, lost, depressed, or putting on a show and pretending to be happy. I have written about this a bit in a previous post "Why men are boys and what can be done about it."
So then, what about men's empowerment programs? Can't they help? Well, uh…..um……yeah…..
While there are many high quality men's programs out there including mine, it is still commonplace for men to subscribe to the old-school "go-it-alone" mentality. Not only that, but the conventional mainstream man pokes fun of men's work and men's empowerment programs calling them "gay," "stupid," "weak," or "new agey," which, in the end, reveals more about that man's fears than about the programs themselves.
Even in a recent Daily Show parody, BetterMen.org was made fun of for men sitting around in a circle acting like "vagina-men."
So, if a man "stays the course" he is screwed, and if he chooses to "man up" and do some work on himself, he is made fun of.
Alas, many men have found themselves in a collapsed stupor, driving their dodge charger as fast as possible to their man-cave, as Morford suggests, to play video games, watch sports, drink beer, and resent their wives and girlfriends. All the while they "pretend" everything is fine.
As a guy who has worn the conventional guy-land hat for years, I know the territory well. I walked in his shoes far past a mile, both sober and drunk, way too many times. I know the pain and I know the mask that covers it up.
Now, forget what others are saying, I want to hear from you!
Here's how it works:
What is your personal experience of men? Think of the men in your life and look around. Your boss, your father? Your son? Co-workers, boyfriends, husbands, Ex-husbands? What pains you the most about yourself as a man, other men, or a man in your life?
What blind spots do you see men having? Where does society stand to benefit the most if these changes could be realized?
What matters here, is what you think of men. Forget the stats, what is your take? Where are us guys at right now? What is our problem? Please only focus on where we can improve.
What's "right" about men is coming. Remember, this is part one of a big project I'm working on. I can hardly wait to share it! Stay tuned…
My goal is to get 100 responses from anyone and everyone about what you see as the big issues  men have today. I want brutal honesty!
I will create a video with the most common, most powerful responses and give you credit. This will then serve as our jumping off point to go further toward change, wholeness, and visioning a brighter future.
What I need from YOU!



Send me one statement with your feedback for men everywhere.
Women: Pretend you have every man's full attention. You could say anything and they would completely listen and then make that change. If you could give us feedback in one statement about where we could grow, what is it? Make it personal. Think of the men you know in your life that need some honest feedback. Consider it an offering to them.
Men: Think of what you personally struggle with the most in your life and chances are you are far from alone. There are other men like you. Look at your circles. Think of your Dad, your brothers, your friends and colleagues?  Take a moment to acknowledge you are not perfect and even you could use a pep talk. Make it personal. Your feedback is service to your fellow man.
Other: If you don't identify as man or woman, what do you think we need from your unique perspective?
Pick the absolute most important issue to you and write it here in one sentence by finishing this sentence…

My constructive feedback for MEN is….

Then leave your name (first and/or last), age, and home city.
You are welcome to submit a photo (of yourself or of men) for the video. The more personal it is, the more of an impact we can have.
Remember, keep it to one sentence only please!
Just reply to this post below, leave a comment below, or email me your feedbac: [email protected]