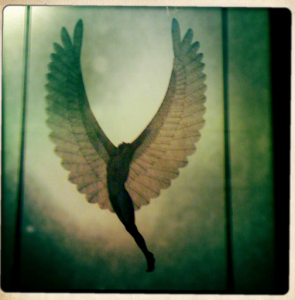 Can a relationship really last if one partner is growing and the other isn't?
I see this a lot in my office.
One person, for whatever reason, finds themselves in my office wanting a different life or they really want to deepen their intimate relationship. They have chosen to work on themselves because they believe it might help them in their life.
This is a bold moment in a person's life, perhaps one of the most inspiring for me to witness.
Their partner chose not to come in and are at home or work, not on the same page, nor are they interested in getting help, support or guidance on their relationship or anything else.
At some point in our conversation, this comes up.
Sue's Story
For example. I had a client we'll call Sue.
Sue wants her life to be different. She wants to feel closer to her partner and wants to deepen her sex life with him. So, after years and years of avoiding herself, she finally comes in for help.
Turns out her marriage is pretty cold and dead. She and her husband have two kids and haven't had sex in years. They have different wants and needs and are missing each other like strangers in the night.
However, he won't come in, nor will he do any work on himself.
Innocently enough she tries to change her partner only to be met with more resistance.  Hmmm.
Sue feels sad, angry, alone, rejected, and abandoned in her marriage. The husband apparently feels like things were fine before she started to get curious and wanted change.
Clearly change is threatening the husband and the more Sue pushes, the more he digs his heels in.
So, the question is, will this relationship work?
As my client so brilliantly put it, "it's like we are going on a walk and he is just sitting there, refusing to move, and I'm eager to get going to a new destination together." She added that if he doesn't come with her, they'll be going in circles and Sue is no longer willing or able to do that. She is eager to find out what's up ahead.
Can a relationship work long term where one partner simply won't walk?
I posted this question on facebook and one person said on the subject:
"I just ended a ten year version of this. We both started out on a personal consciousness path, and I ended up staying on it. For the last 4-5 years, I continued on my path, but it felt like an uphill struggle to be so deeply attached to someone who wasn't. It took me five years to understand how deeply unhealthy this was for me. It felt so heavy, pulling someone else along that wasn't doing the legwork–even though they claimed to be. (I think he was, just on a much much smaller scale, and with much much less time and energy dedicated to it.) It is a very sad thing. i think this *could* work, but my question is…is it possible for it to be *healthy*..? I think the answer just may be "no." it creates all kinds of codependency."
Should Sue leave her partner? Can they have a livable marriage if he stays on the sidewalk unwilling to budge, while she abandons her longing for more?
If it's true we can't really change our partner, what can Sue do?
I'd love to hear your responses. I'm sure Sue would as well.
Here's my quick take:
Move on.
If one person won't change for whatever reason and won't come in with the other partner for help, and we really accept them as they are, the work is about helping Sue stay true to herself no matter the cost.
If kids are involved, do you really want to stay in a dead marriage "for the kids?" (future post coming…) as if you know what's best for them? (Her kids are both under 6 years old).
Your thoughts?
Related post: The Trap of Asking Your Partner To Change.