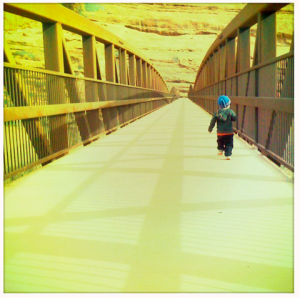 Recently I received a major insight that is profound and simple.
I have been wanting to find the "flow" more in my life. To write from ease and grace. To have work feel more effortless. I have been wanting to surrender even further to Life.
The guidance that came was discipline. Discipline facilitates the surrender and ease I claim I want. At first it didn't make sense.
Then it did. I saw it in the main area of my life, parenting.
For example, as a parent I can't let it all go and "just be." I have to maintain exuberant discipline. If I have clear and firm boundaries as a parent, my kids feel safe to explore who they are. If I'm wishy-washy or lazy, they don't know what is what or where the edges are, thus their healthy ego development is compromised.
I choose to exert a tremendous amount of disciplined energy to be present and available for my kids so they can keep relaxing into a safe container and be their fullest selves.
In other words, firm boundaries support my son and daughter to be free to be who they are.
Another example is in my marriage.  A tight container (exclusivity, commitment, monogamy, etc) supports relaxation and freedom to really let go and surrender to union with my lover.
This is also what I see as the heart of yoga as a spiritual path. Exerting intense discipline in each posture with presence and awareness allows for the moments of surrendering where the body can have a new experience. And all the exertion throughout the class gets to the last and final pose–savasana, said to be the most difficult posture in yoga. From my limited understanding, savasana is all about surrender. For me, surrender appears to be my most difficult "posture" my everyday life.
I even see this in any spiritual tradition. That a disciplined practice supports further letting go on the path. When I get lazy with my practice, I have subtly hit the snooze button.
Discipline is to be right here right now. In other words, it requires discipline to be present. And to be present is to facilitate the flow of the Spirit and Grace.
Yes.
More discipline is required. Now I have a place to direct my will. I don't have to make that part of my experience wrong anymore. Time and my experience will tell me if this indeed supports further surrender.
A few different ways I see this:
It's time to to set up more structure in my life. Time management and boundaries.
Boundaries facilitate trust.
Boundaries support relaxation.
Discipline supports being in union with God.
Yang, supports and lubricates yin.
Proper holding supports deep relaxation.
Structure lubricates manifestation.
Structure supports safety and being free to be oneself.
Discipline facilitates Grace coming in.
Discipline supports me being present which supports surrender and letting go.
Discipline in the right areas supports more acceptance and love.
I'm inspired to have things so structured that I don't have to think about the details.
YES!
And, why even bother surrendering? Because it helps me really receive in the biggest way possible.
Up until now, if I want to continue to "receive" the guidance in my life, I would have said all I have to do is surrender. Now, I see a missing piece. That in order to surrender further, I need more discipline.
Boom.
Check out the next post as I explore waking up my inner samurai in order to get it done.