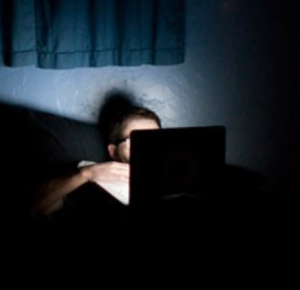 How is/was your porn use impacting your real relationships?
I'm inspired to help men feel more turned on by their sexual partners. I'm inspired to support men finding even more pleasure out of real sex. In order to do so, we have to really take a look at our sexuality and how we show up sexually online and with real people.
So, as you begin 2013, consider a "no porn diet" with us and hundreds of other men. Join our free, live call on Jan 2, 2013 from 6-7pm MT:
How Porn Impacts Real Intimacy and Real Relationships 
This 1 hr free call will get you honest about how porn is helping or hurting your sex life.
I will co-lead this call with Decker Cunov, Authentic World founder and Integral Center wizard. 
Ask yourself these questions:
Are you starting to wonder if using porn is becoming a habit or addiction?
Do you consider how it's impacting you connecting with real women in real time?
Do you sense that your porn use is helping or hindering your energy levels for the demands of your life?
Do you feel less potent? Or do you ever lose your erection or ejaculate too fast or not at all?
Do you find yourself hiding or "covering your tracks" with friends and lovers?
Do you use porn when you are stressed, in a fog, glazed over, bored, unambitious, or frustrated?
If any of these are true, chances are porn "has you" versus you having porn.
It's understandable. Our lives are full and complex, busy and at times overwhelming. Porn, like sugar, booze, or a nap, can lift us up for a bit and take the edge off. It the moment it feels good. Over time…not so much.
We've worked with hundreds of men who start out using porn very casually, but over time, it begins to eat away at their lives and contributions to the world.
In our experience, porn seduces men away from their centers, farther from the stuff they claim they care about.
So, we want to challenge you to take a break and see what you learn about yourself. You can put in the time with us and then ask yourself, are you on top of your game more? more focused? Are your relationships with real women more or less satisfying?
Come join the ride with us while we offer some valuable facts and tips on how to get your mojo back to its fullest.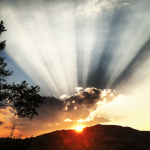 On this basic overview call, we will cover:
the cost of your porn use–5-10 ways it's sucking the much needed potency out of you.
how to increase your trustworthiness and personal integrity with porn
how to increase your sex drive and passion with women
3 key steps to get out of the porn trance
how to begin a no porn diet
Here's the Registration Link:
http://bit.ly/WXfsxPrncall
So, if you want to learn a few tips and free up more life force for the creative tasks toward your mission while increasing the chemistry and juice between you and women, register for our free call here.