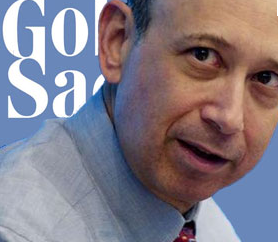 For 2 years straight I spend most waking hours trying to change men. My business was called Revolutionary Man. I wanted to inspired a million men to step up and be great men. I wanted us men to move beyond patriarchy,  predatory corporate capitalism, and the other hurtful behavior we seem to employ.
I visioned an Evolving Men's Conference that brought over 40 leaders from the US, UK and Canada together in Boulder. The goal? For me it was to evolve masculinity.
Shortly after that conference, and after two years of solid work, I let it go. The outcomes of the EMC were not satisfying to me, yet it was freeing in a strange way.  I let go of the need or desire to change men. Ahhhhh.
And, now, over nine months later, Christopher Kyle's idea (which stemmed in part from the EMC) is coming to fruition—The Ultimate Men's Summit. And, not surprisingly, there are two more tele-summits on masculinity around the same time.
http://integralenlightenment.com/evolutionaryman/
It's in the field I guess.
A while back, I was invited to speak at the UMS which starts June 10. My call will be on June 16th at 230 PST.
What's strange is that over a year ago, I would have been foaming at the mouth to speak at this.  Four of the men who I cited in my master's paper  in grad school (Sam Keen, Robert Bly, Michael Gurian, and Michael Kimmel) are going to be speaking!!! And, I'm listed along side them? It is indeed a huge honor and one I am grateful for. Yet, I'm not foaming at the mouth.
Instead of talking about evolving masculinity, which is what I was so passionate about for the past few years, I am going to speak about how both men and women can use relationship as a vehicle for personal transformation and, how through this, we can also have more of what most of us claim we want—love.
The cool thing about the UMS is you have a wide range of speakers and subjects to choose from. There seems to be something for everyone.
I am VERY intrigued about some of the speakers. I'm personally most excited about Gabor Mate's call since he supports the use of Ayahuasca in addiction treatment and recently wrote a brilliant book called "In the realm of hungry Ghosts" in which he claims that addiction is a relationship issue, not a biological one. BOLD. I love it!!!
I'm also fired up to hear Warren Farrel talk because the guy used to be a hard core feminist and now has some keen insights on masculinity from an Integral perspective.
So, who knows where this will go? Perhaps it will be a call to change more men, to inspire more dads, husbands, brothers, sons, etc.  Perhaps it will accomplish what I set out to do and failed to do. Whatever the case, it will be worthwhile to check it out.