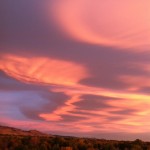 Every now and then, a song comes along that cuts straight into my soul.
I had been feeling a little stuck.
Then I listened to this song. It brought me to tears, twice (Thanks Indigo for sending this along).
It woke up the dreaming child in me. It helped me get unstuck in 6 minutes.
What I love most about it is his playful, cosmic message to simply take a risk. And that's what I'm about to do…
Nahko (Medicine for the People) from The Portland Sessions on Vimeo.