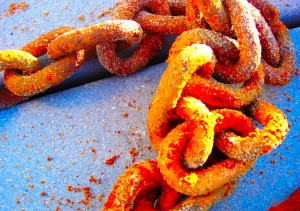 Here is a great question from one of my clients.
As many of you know, once you start engaging in personal development work, be it getting some coaching, going to therapy, or finding a spiritual path, many of your closest friends and family members might feel very uncomfortable with the "new you."
Here's a great example that some of you might appreciate, followed up with some useful tips.
Here's my client's question:
Last night I had dinner with my bro.  We got on the topic of "what the f*ck am I doing?" with all my time, going to spiritual talks etc.
My bro gave me a piece about, "You need to be clear with your friends what you're doing since you are so out of touch, you need to be clear with Mom and Dad.  People need you/ want you back.  No one understands what is going on with you".  I was patient for a while, and then I got angry and heated.  I started defending myself, fired up.
How have you dealt with friends and family who didn't understand what you were doing during personal development work?  I offered my bro an answer from one of your blogs – "it may look selfish, but I'm trying to work on myself to be a better person".  My bro said "what problems do you have – we were blessed growing up.  What are you angry about?  You shouldn't be so angry.  Don't feel bad"  Of course, this only stoked the flames even higher.
I'm feeling angry, pissed, locked up and helpless.  If you have any thoughts to share I'd appreciate.
So what is going on here?
This is a classic example of how other people are threatened by a man's personal growth and evolution.
I remember this process vividly for myself. As I dove deep into my own personal development work and spiritual practice I heard comments like this: "We like the old Jay better than the new Jay." or "Yeah bro, we were thinking about having an intervention with you," as If I was an alcoholic or something.
In systems theory, when one aspect of any system changes, it disrupts the entire system or the homeostasis of the system.
As you change and evolve, the system, which is your old friends and family members, feels a threat and does it's best to keep you in your old role. This happens largely unconsciously on their end. This can be one painful aspect of differentiating from your family.
If they were able to talk about it and had some skills, they might say things such as, "When you change and grow, I get scared because I no longer know how to be with you or relate to you." or "When I can't place you into the role I've always known you in, I feel threatened, scared, and uncomfortable." or "I feel safe and secure knowing who I think you are and when you show me signs of something different, I feel very uncomfortable and I start to question myself."
So, what to do?
Whether or not you understand them and their process is irrelevant.
You must make staying with yourself and your experience and much higher priority than getting their approval or having them understand you. It can be really tempting to try and change them or make them get it. But chances are they will never get it, or get you.
(Talk to gay men and women. Generally speaking, they know this landscape well. Specifically reach out to fearless gay people who have already faced the gauntlet of judgments/ridicule from others in their coming out process).
Here are a few pointers.
1.  Let go. Let go of wanting them to understand you and accept that they won't. If you get lucky and they do, celebrate it.
2.  Feel your Feelings. Feel what arises in you around your family/friends not understanding or getting you. There may be a lot of anger, resentment, or deep grief and loss knowing that those whom love you the most understand and support you the least.
3.  Feel part 2. Feel your aloneness and the pain around that.
4.  Notice your need. Notice the part of you that still wants to be liked and accepted. Meet that need yourself and stop looking outside yourself for validation.
5.  Get a new community. Surround yourself with folks that do see you, understand you, and support your evolution. If I wanted to stay in the old me, I would hang around old friends that continue to box me in to who I used to be. If however, I want to grow, I must find folks who are growing also. Get a badass men's group going.
6.  Set a boundary. Take some space away from those old friends/family members while you sort things out. Be direct with them and let them  know you are going away for a while. Do this as consciously as possible. If you need to stop returning phone calls because it feels too hard, give yourself permission to do that for while until you get clear on how to communicate with them.
7.  Make a request. If you family/friends blame you or tell you "Don't feel angry etc…" request that they not tell you how to feel. In the above example, my client's brother was very invalidating. Hear him out, then make a request.
8.  Be direct and tell them how you feel. Stay with yourself without judging them. For example, my client could say, "I'm feeling angry, pissed, locked up and helpless. I feel completely unseen and unsupported by you right now."
9.  Set another boundary. If your family/friends continue to invalidate you because they lack the skills to dive into what is really going on for them, let them know that you are no longer willing to be spoken to that way and you need a break from the relationship for a while. Put a timeframe on it.
10. Own your shame. If you feel shame or embarrassed by your new growth kick, own that. It's normal. Know that there is also a part of you that doesn't want you to grow or change. Stay in relationship with that part of yourself.
11. Be fearless. If all else fails, be true to yourself and your path. F*ck everyone else. It's time to stop giving a shit what others think of you. We don't have time to "convince" anyone of what we are up to.
When you work on yourself in a genuine way, plan on pissing others off. Plan on losing friends. Plan on the worst. And, if you get support, welcome it.
Roll up your sleeves and change anyway. Continue to be fearless and follow what you know will serve you and the greater good.
See also Isn't personal growth just selfish?