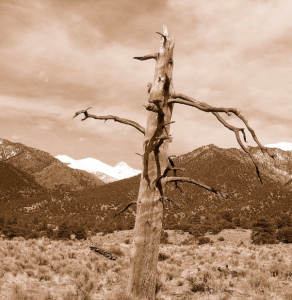 If there was a car accident and you were the first one the scene, chances are you would respond and immediately lend yourself to the situation. Right? Most men would step up and serve in that moment without question, without hesitation.
How is it that some guys can really step up when it matters most, but in the day to day routine of life hold back so much? What will it take for you to "respond" to the call of your life?
What mistakes have you made that have you in a career that is luke warm? What are you doing about it?
If you still reading, you are at least aware that there is a problem. If you read my blog, you know there's more out there.
Some of you are in the initial phase of career change. Some of you are just realizing there is a problem. And others of you are well along the path, having already taken some big risks toward the future, your life purpose, and what you want.
In this culture, work matters. Even though it is only what you do, for many men it becomes your identity. And, if you don't like your work, that has a big impact on who you are as a man and how you are showing up in the world.
If you're anything like me, a man's road of career development is frustrating, challenging and relentless. It's what I wake up in the morning every day having to face.
Let's look at the top 3 reasons you, and men like you, play it safe, hate their job and continue to hold back from what's possible.
REASON NUMBER 1-  You Let Someone Else be the Leader.
You got on the wrong train and became a follower.  You did what you were supposed to do or needed to do, rather than what you wanted to do.
Before we dive further into this point, it is important to understand the rationale men use in their career development and what kinds of men they are. From my experience, unhappy career men are divided into four categories:
Man A. The Hamster
Somewhere along his life path, often in his 20's, a man lands a good paying job with the potential for career advancement. Without doing a serious inquiry and innocently enough, he takes the job and then the years go by.
This man likes stability and stays in that job until he retires. This type of man was more common in my father's generation. This man gets on the hamster wheel early and for some dog-gone reason, stays on the damn wheel.
Man B. The strategist
This guy will do some serious searching early in his career and may change jobs several times in his 20's and even in to his 30's until he settles with a firm or a company. He may go to grad school to pursue an MBA, to further his skills and to make more cash.
This guy stays with a job for no more than 2 years before moving on to a better job—better pay, benefits, office views, and titles with more clout and credibility.  In this case he is looking for "career advancement" and so he develops a skill set or two he is good at and finds work that supports that advancement.
Men tell me that at this stage they are climbing the corporate latter. Other men in this category have told me that they seek more challenging positions so they can continue to grow as a leader within the workplace.
Man C—The Family Man.
Family men tell me that they had to get a serious job to support the family, the mortgage, and the other responsibilities that come along with "growing up" and being an adult.
As his family grows, so does his need for more money to afford more things the family needs—a bigger house, another car, more money for schooling, more mouths to feed etc.  The upgrades often continue, as does the necessary salary to support it.
Man D—The wanderer
This unique guy attempts to find work that feeds him. This man takes some bold risks and is pretty adventurous. This guy is wandering, unclear of what to do and only takes jobs to support his lifestyle. He is pretty ambivalent about work and money, but knows there is more to life than work.
This guy often takes a low paying job supposedly "doing what he loves" but ends up doing it for a long time which leads to him feeling "stuck."
These guys often work in the restaurant business, ski industry, retail clothing and other "service industry" related  jobs. This guy may be rebelling against what man A-C do, but is equally unhappy. (This was me).
Some men like their work, good for them
Now, to be fair, all of these types of men have the potential to be fulfilled with their work and plenty of these men are happy, fulfilled and excited about the work they do and the situation they are in. Good for them. We are not talking about them, however. We're talking about you.
It begins to make sense why men choose career paths that they do. Which man out of the four are you? What do all of these men have in common?
Did you do what you were "supposed to do" or needed to do?  Did you stop looking for what really inspired you and so you settled? Perhaps while at the station, you just got on the career building train and found it hard to exit.
The most common theme between these men is that they let external stressors such as starting a family, debt from student loans or credit cards, a mortgage, and other peoples expectations, drive their behavior. This is known as having "external motivation" as opposed to intrinsic (or internal) motivation. And this kind of thinking is understandable.
As you know, once you are on the train and the further from the station you travel, the harder and harder it becomes to get off the train. You followed the crowd and they were on the train too!
The longer and further from the station, the more you will override that tiny voice that knows it could be different. Most men have that voice. How loud that voice is depends on the man.
Commonly, instead of directing your energy to finding your life's work, you put that life force into career development and management, even though you don't absolutely love your job.
You may compare yourself to your peers and end up competing against them. Some men even quietly compete against their fathers as if to prove something.
Instead of seeking for and fighting for what truly gets you up in the morning, you put that same energy into goals within a job that doesn't fulfill you.
So, mistake number one is that for whatever reason, you became a follower.
You chose to follow instead of lead.
REASON NUMBER 2- INACTION–You didn't know what you want to do, you still don't know what your calling in life is and you're doing nothing about it.
The second biggest mistake a man makes is that he collapses in the face of "not knowing" and then does not take action to "right" the situation. In other words, he has a difficult time hanging in there with the agonizing process of discovering his true purpose.
He did not engage thoroughly in the self-inquiry that is required to know what his life's work is.  Contrary to popular belief, it is possible to love your work, fight for it and even die for it.
We are all here to do a specific task. A task that only you can do. We each have a mission to serve on the planet. However, "I don't know what I want to do" becomes a card a man will carry around to avoid the discomfort of the unknown.
The issue is not the unknown however, it is a your relationship to it. This is a fine point that may need review. Re-read that last sentence. Your relationship to the unknown is the problem, not the unknown itself. And, here is where you need to realize that your inaction has a big price (see reason 3).
Think about it. When you were 18-22, how many guys did you know that knew without a doubt what they wanted to do with their life? How many guys did you really trust when they said they knew?
The truth is that very few men actually know what their life's work is by the start of college and even fewer are clear after college, (although it may look like they are clear from the outside and many want you to believe that they are clear).
So, if you don't know what you're supposed to do, then what do you do? As we talked about, you have a couple of choices. One is to collapse into the pressures around you and become a follower. Or, you do the intense work to find out what your mission is.
Some of you might be a leader within your organization, but you're also a follower of someone else's vision. You compete with other men to get a better, higher paying job, maybe with status or rewards such as a big paycheck.
You don't want to lose the race up the corporate mountain. In that world, the later you start, the less leadership opportunities there are, the less you get paid, the less chance for advancement, etc. So, it makes sense why you just found a "good job."
At the same time, it also makes sense why so many of you are simply not satisfied or fulfilled with the work you do.
Do any of these statements sound familiar?
"It's not really what I want to do, but it pays the bills."
"it's a respected company."
"It's not really my ideal job, but the benefits are good,"
"hey, working for the man pays the bills."
"I don't have time to find work I'm happy about."
"yeah, wait till you have a family and then let's talk about your ideal job."
"yeah, I have a lot of freedom and I can make my own schedule."
This kind of attitude is great if you want to play it safe. But imagine you're on a sports team and this kind of attitude is up to bat. Are you an asset or a liability to the team?
It is unlikely that you will be a game changer in this scenario. However, if you have felt this way about some aspect of your life, like your career, there's still time for a course correction.
After a while, this not knowing becomes a comfortable place to be and a great reason stop looking around. I say this sarcastically of course. Behind the scenes, men are in a lot of pain if they have a lame job.
Most men hate the unknown. Men like to be in control. But ask yourself, would you rather be in control and somewhat comfortable in a routine, predicting your schedule and not having to do a lot of guess work?
Or, would you rather find meaningful work wherein everyday you woke up stoked about the day? Excited for the challenge that you must tackle in front of you?
Some men even tell themselves, "we'll I'm not really the adventurous type." Pretty soon, this is part of a false identity that they begin to believe (Story, story, story).  Now, think back to when you were a kid, did you do the same thing day in and day out?
Did you play it safe? Or, were you seeing the world as a big adventure with limitless possibilities? Did you play games and always change the rules and make stuff up?
Chances are you were like most kids and you did a lot of exploring and experimenting, even as a teenager. So, what happened to silence that adventurous spirit in you? What made you stop exploring?
Second Mistake: You don't know what to do and you're frozen in not knowing.As a result, your lack of action is having a big impact on those who need your help.
REASON NUMBER 3- FEAR– Fear is at the root of your inaction
Fear is likely at the underbelly of such justifications as, "I don't really know what I want to do for work" or "It's a well-paid, stable job." Try it on that fear drives much of your behavior.
Even "fearless" men have fear. It's just that they don't collapse around it. These bold men go into it, right into the center. Many men have a fear of success or a fear of failure. What about you?
Read any leadership book and they'll talk about fear of failure or fear of success. Try saying these statements out loud and see which one fits:
"I am afraid to fail"
"I don't want to look bad in my circle of friends"
"I don't want to be seen as incompetent"
"I don't know if I can do it."
"I'm afraid what I have to offer is not valuable."
"I have better things to do with my time"
"What if ______________(your idea) doesn't work?"
"What if I don't make any money?"
"What if I'm not good at it?"
"What if others judge me?"
The one thing in common in the above questions? FEAR! Fear, fear, fear. How much is fear running your life? Who cares if I fail? So what? What is the worst possible thing that could happen if you really followed your own truth?
A few pointers.
First, ask yourself these three questions:
What would I be doing if I knew I couldn't fail?
What would I do if I was not afraid?

If I had to charge into battle in 5 minutes, what noble cause would I stand up and fight for right now? Who/What would I die for in this battle?
Chances are what you would be doing in these scenarios is different from what you are currently doing. If this is true, many men will immediately list the reasons why they are not doing what they really want to be doing. That's fine, do that.
Next, take out a piece of paper and list all the reasons why following your own truth, your own mission wouldn't work.
List them, seriously.
Following my truth just wouldn't work right now in my life because:
Your reasons are good ones, I'm sure very valid. But let's you and I recognize that when you rationalize, chances are that you are in fear. Try it on. Just try saying it out loud right now, "The reason I'm not fulfilling my true mission in life is because I'm scared." What was that like? Is it true?
If it is true that you are scared to find and follow your own deep vision, what is it going to take for you lean in to your fear? What will it take for you to be able to relate to your fear and even learn something from it?
What is the worst that could happen if you put "finding my mission" at the top of your 'to do' list. What would it take from quietly being run by fear, to engaging in your life in a deeper way?
THE COST OF YOUR INACTION

When we don't act there is always a price. Think for a minute about the price tag for you not finding and not living your true mission. What is it? Perhaps there is a cost to your family or friends. Maybe the cost is that those with whom you are here to serve miss out on your greatest gift? Maybe the big cost is that you feel like you are lying to yourself and that hurts.
Men who lack a sense of inner peace and feel  "out of sorts" deep inside regarding their calling must realize that this nagging feeling will never go away until you face it.
From my own experience, men that are not living their true purpose in life are simply less potent and less effective leaders. If you have a son or daughter, think about what you are indirectly teaching them by playing it safe.
Oliver Wendell Holmes said,
"Most of us go to our grave with our music still inside of us." Is this going to be you?
So, the ball is in your court. Remember my car accident example in the first paragraph? Pretend a crisis is happening right now. If you can't find a personal crisis, think about the global economic crisis. One if five men are out of work right now.  Pretend that you are needed.  Imagine that there are a lot of people that need you, your help. Will you collapse and run from the scene? What are you going to do to step up and serve?
Specifically, what next action step are you going to take toward discovering and living your life's purpose? If you already know what your purpose is and are not living it, what steps will you take to get on it?
Write down 5 action steps you will take right now to begin this process and put time deadlines on each.
ACTION STEP                                                                                    DEADLINE
1.
2.
3.
4.
5.
So, NOW WHAT?
Good question. That depends on how deep your longing is, how serious you are about making changes, and what kind of man you want to be.
And, read these similar posts: