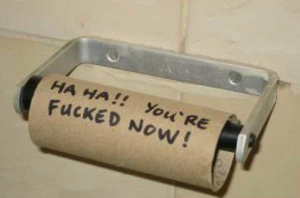 This is solid, vulnerable guest post from my bro Marc Quinn in the UK. I am not surprised by how and why many men have porn challenges. To me, it's a symptom of something else going on as well as how fucked up we are sexually as a culture. Some questions to consider while reading Marc's piece:
1. What is underneath your porn behavior?
2. What would you have to feel and experience if you stopped jerking off to porn or even fantasy?
3. How can you not only stay in touch with your sexuality in a conscious way without porn, but how can you increase your sexual energy and use it for good?
4. What are the ways in which you let your culture dictate what is sexy, attractive, and a "turn on" to you? What are you going to do about that?

Here is Marc:
Men, let's face it: We ALL have SOME charge with Pornography. I am not one for making grand sweeping statements like that, but I know that I am definitely not the only guy who tries to innocently peek inside the Adult Stores when the door casually swings open, and I am definitely not the only one who flicks back to the previous channel whilst channel surfing if I think I just saw a tit. However big or small, I am prepared to go on record to say that at least 90% of men have a charge with pornography.
For a little over a decade, I suffered from a devastating addiction to pornography. I have to be honest, it was not an every day occurrence. But for over ten years, I would frequent seedy adult sites, on average, every two weeks. I cried many tears over the years because of this. Why? Because the person I was showing to the world was not the person who would be sat up until 2am some nights looking for more and more intense pornography to satisfy my fix. I was, by all accounts, considered a very sweet and sensitive guy. Random strangers who would talk to me would often report back to my mother "Your son Marc is a lovely kid, so polite, and such a pleasure to have around". Whenever she would feed back these compliments to me, smiling with that proud mother glow, I faked a smile and felt really awful about myself.
Going out into the world made things even worse. My ability to relate to women was strained, at best. I could not let myself get close to any woman in the way I truly wanted because I was too well-trained at objectifying the feminine for my own personal gratification. Women were objects. Worse, they were sex objects whose God-given purpose was to get me off. I knew this was a lie, but that knowledge would not sink in to the point where I could let go of that way of being.
It all came to the crunch one day when I sat down, armed with a pen and paper and wrote down every single fantasy I had ever had, my favorite images and why they turned me on so much (and what I was thinking when I saw them). I got it all down on paper over the space of two hours, with my face contorted in fits of tears. It was the most devastating, and most intensely healing release I had had in years.
Almost two months later, being clean for the longest time in years, I decided I wanted to help other porn addicts take responsibility for their porn addiction and start to get clear on what their feelings meant and what was even possible for them once they had let go of their addiction.
I have been a long-time spiritual seeker (hell, it was the only thing I thought to do when I realized I had to kill this addiction). Telling my friends was a difficult thing to do and yet as I started to share with some how much I had suffered, I remember a few years ago hearing some fans of David Deida's work say they used pornography as practice to open to what was occurring – An Appreciation Practice! Looking into the spiritual and personal development community over the last few years, I started to see what I can only describe as a lot of spiritual white-washing and a lot of very standard ideas like "Porn is fine, stop beating yourself up about it, just watch and enjoy it" seep into online forum posts by people who wanted to bring it up as a serious discussion. Honestly, I saw this as being the most irresponsible way of brushing the entire issue under the carpet, with an issue as large as pornography.
Over time I gave this more thought. As of a month ago, after an engulfing pit in my stomach after beating off, I decided to stop masturbating altogether. Why? Because I started to wonder: What kind of aliveness am I missing out on if I have to beat the bishop every time an uncomfortable sensation arises? A few days after I decided to stop masturbating, I sat in my car going out of my MIND. Thanks to a daily meditation practice and a long traffic jam that morning, I had time to realize that this had nothing to do with "normal human sexual urges" but was me not being able to integrate something. I have recently started my own coaching program The Clearing via my own site and had been experiencing fear of putting it out there for all to see – and had subsequently sexualized that feeling to give myself a way not to fully experience that fear. As I sat in my car that morning, realizing that I was only trying to escape my own personal aliveness allowed these feelings wash over me like water off a dove's back. Since that morning, I have had very little desire to choke the monkey.
Our society has been trained to sexualize almost every uncomfortable sensation possible. We are told it is normal to "clean the pipes" before going out on a date so that we can "relax". We are also told that using pornography can be a healthy part of any relationship. What if those of us who have used pornography are actually missing out on "enjoying and playing with" that nervous sensation we ALL get on a date, and what if instead of substituting intimacy with our partner for pornography (does she REALLY want to watch porn with you, or is she just feeling helpless as to how to resolve the lack of intimacy?) were to allow us to experience a kind of intimacy that would open our hearts beyond what we thought possible.
So my question to you is: What is your relationship to pornography? And if you use pornography (however infrequently), if you were to treat these sensations as a point of inquiry, where do you see yourself completely missing the larger point of what the sensation is trying to teach you. As far as I'm concerned, beating off to porn is not a good strategy for living the life we love, and yet we tolerate it more than I think we should.

Marc Quinn is a late-bloomer with a heart that has never steered him wrong. He has engaged in men's work of various kinds over the last 3-4 years and considers himself "the guy who likes to talk about things people don't like to bring up". His web site My Porn Addiction Story was launched a few months ago, for guys and girls who find it difficult to give up pornography, after he saw that most of the advice on Google was "crap". He is intent on having more conversations about pornography by making them engaging, funny, and down-to-earth whilst providing people with the means to see their addiction as a container for immense personal growth. He often likes to sing "The Power of Love" by Jennifer Rush on full volume while he works.