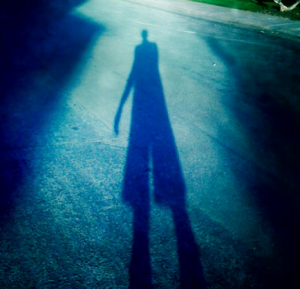 For years, folks have been giving me a certain kind of reflection. It went something like this:
"Jayson, I appreciate what you are telling me, but "how" you are telling me is kind of harsh." In other words, I would often laser in with my very accurate bullshit detector, but "how" I called bullshit left people feeling stung and even hurt.
Sometimes, even today, I give people feedback as a way to push them away in order to get some personal space. I also have cut people out of my life because the story was "I can't stand your neediness." (more to the story below…)
In fact, I used to unconsciously get in a fight with my wife to get some space from her because I was too afraid to ask for space directly (a classic enmeshed relationship pattern). Do you have some version of this?
The feedback others gave me was the kind of mirroring which was attempting to point me to my blind spots. At first I was defensive. Later I was open to hear it. Now, I begrudgingly give thanks when someone points out a blind spot, otherwise know as my shadow.
The Shadow
Ah yes, the shadow. We all have one. As Carl Jung said, 
"Everyone carries a shadow, and the less it is embodied in the individual's conscious life, the blacker and denser it is. At all counts, it forms an unconscious snag, thwarting our most well0meant intentions."
The shadow is essentially what we are unconscious to within ourselves. The shadow can run our lives if we are not careful. Contrary to popular belief, the shadow is not some dark, bad part of us that we must "get rid of." The shadow is as valid as any other part of us and it needs our curiousity, love, attention, kindness and acceptance.
Once we finally see our shadow, we can begin to heal it, reclaim it, and become whole again.
As a "healer" it is pretty easy to fall victim to hiding my shadow from my clients and mentees. Most western therapies train the therapist to reveal very little about themselves so the patient or client can project onto them. Then, the therapist works the projection and the person can begin to heal. While this is valid and largely a good technique for certain folks, it is far from what I am doing these days.
I continue to reveal more of who I am not only because this is one aspect of the new masculine paradigm, but because people keep telling me my truth-telling serves them. It gives other men "permission" and inspiration to do the same.
Even still, this one is hard to admit. I don't like admitting what I admit in this video, but it is crucial to my path. It is paramount that I continue to tell the full truth about myself so as to be fearless and free.
Not surprisingly, after uncovering this shadow last Sunday night and being raw all week, my shadow surfaced three specific times. Three times I lashed out toward others. Ouch.
Watch the video as I take responsibility for my main shadow.
Keep reading below after you watch the video for it to make the most sense.
To review
I was hurt as a kid through energetic, emotional, psychic "invasion" of my boundaries (among a two others: abandonment & rejection). I tried to set boundaries as an infant by screaming, pushing, kicking, or whatever. This was unsuccessful so I eventually gave in and shut down, allowing my parents and others to engulf me and do what they wanted to with me.
As an adult, when I perceive someone is "invading" my space by talking too much, not respecting my time or boundaries, people who tell me how I'm feeling instead of asking, or being needy, I immediately have a reaction. It triggers the old memory of invasion and I habitually respond the same way I always have, by bullying.
When my experience is that someone is being "invasive" through whatever action, I have a choice. Set a boundary or allow them to keep going. It has been very hard for me to set a boundary as I'm afraid I'm going to hurt their feelings. The deeper cut is that I am more afraid of what I'm going to have to feel seeing them hurt or mad. So, my form of protecting myself is to abandon myself and my truth so as to not rock the boat and in order to maintain relationship.
The Practice?
Honor my space. Tell friends, family, and others that what I am working on. Get their buy-in and support of what my issue is and what I'm doing about it.
Love the very hurt little boy that the bully is protecting. Feel him. Breathe love and acceptance into him.
Love myself. Do this by setting conscious boundaries from a non-triggered place. Know immediately when I start feeling invaded by someone and speak up by owning "I feel invaded right now, I'm going inward. I feel scared you are not respecting my space" or something similar to this.
Once I set the boundary, relax into the space.
If I fuck up and lash out with the bully, go back and clean it up by owning what I did and listen to how that impacted them. Acknowledge and validate.
Get back in conscious relationship with self and other.
Be willing to risk losing the relationship if a person is not able or willing to respect my boundary.
Remember Jung who said, "Man's task is to become conscious of the contents that press upward from the unconscious." This has always been my task and I believe the task of any spiritual man. The more you can discover and then own up to your shadow, the less it will run you.
My challenge to you
Since we all have a shadow, investigate yours. Commit to finding the bottom, the source. Coming to shining the light of LOVE on your shadow so that you can experience more wholeness and connection.
And, if you have felt bullied by me, just let me know. And, my commitment is to let you know when I feel invaded or taken advantage of.
"The shadow is a moral problem that challenges the whole ego-personality, for no one can become conscious of the shadow without considerable moral effort. To become conscious of it involves recognizing the dark aspects of the personality as present and real. This act is the essential condition for any kind of self-knowledge."
—Carl Jung
Sign up to receive an Empowering Relationships video each week, delivered directly to your inbox.